Hoi Polloi Mixed Reds
Typically $34/bottle from Hoi Polloi
Vintage 2014 from Estrella District Paso Robles
Available for AZ; CA; CO; CT; DC; FL; GA; IA; ID; IN; KS; LA; MA; MD; ME; MI; MN; MO; MT; NC; ND; NE; NJ; NM; NV; NY; OH; OR; PA; RI; SC; SD; TN; TX; VA; VT; WA; WI; WV; WY
Sold by Hoi Polloi Winery, fulfilled by Wine Country Connect
About Hoi Polloi Winery
Always good when the winery can make themselves look quirky for me:
"Basically, we're the riff-raff." Could just stop it right there, right? Seriously.
"You know the usual picture? Castles, vineyards, glossy write-ups in Wine Spectator Magazine? Yeah. That's definitely not us. Our simple take on things:
Damn good tasting wine: check
Quality over quantity: check
Three undercapitalized working stiffs? Definitely check"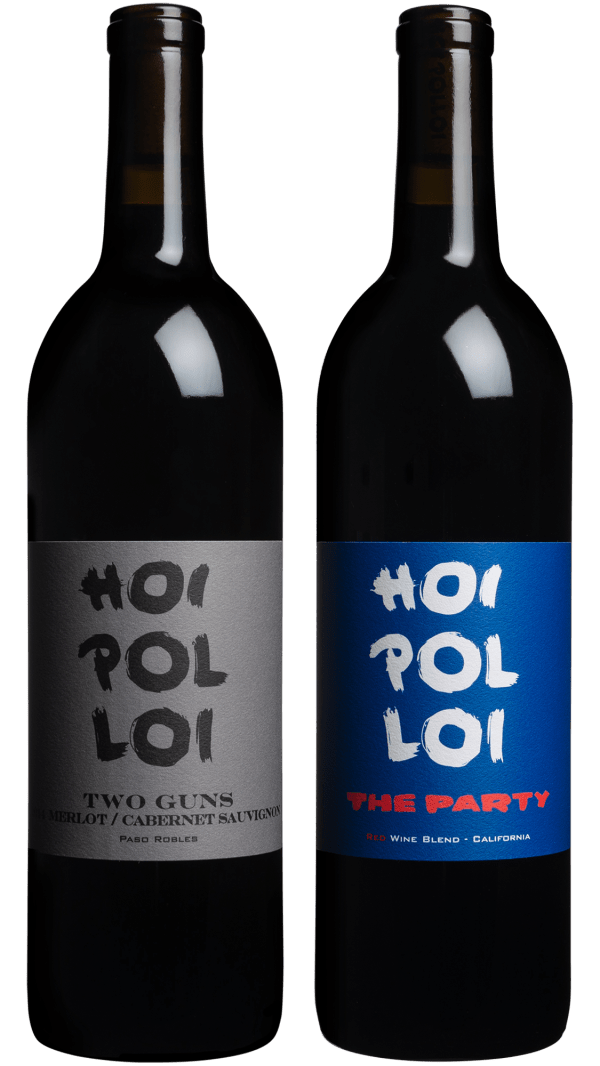 Who's buying this?
How are you buying your bottles?